How to Workshop Your Script (Meeting Setup)
Here's a step-by-step on how to properly setup a meeting & invite the group:
Sign into your Gmail account and go to your calendar

Click the red Create button in upper left

Enter event details:

Event title naming convention:

Full script = Author's "Title" (Ex. Mike Haas' "I Love the Pirate Argh")

20pg = 20-page workshop: Authors' names (Ex. 20-page workshop: Jake, Wade)

Date, time, and location (make sure you've called Packard's or NCTV first to book a space)

Under the "calendar" drop-down menu, make sure you choose "Noho Screenwriters Workshop".

This is the step where everyone drops the ball.

Under "Description" make sure you type in your logline and genre (or loglines & genres for all pieces, if a 20-page workshop)

Under the "Add Guests" box at right, type nsw-writers@googlegroups.com and click "Add"

No need to set "Reminders"; they have already been set as a default.

Click "Save" at the top of the page (your event won't be created without this step)

A window pops up: "Send invitations?" Click "Send".
You're done! The calendar has just invited everyone in the group!
No Need to Send Reminders
The calendar will automatically send an RSVP request/reminder when:
The event is created

1 week prior to the event

The day prior to the event

If details (location, time, etc) for your event are changed
To check your RSVPs (or send reminders to non-rsvp'd members)
Go to your Gmail calendar

Make sure Noho Screenwriters Workshop is hi-lited in the My/Other calendars area at bottom left (just click it if it is not).

Navigate to your event.

Note - your event may appear twice - once on your calendar (one color), and once on the NSW calendar (another color). Click on the NSW one, then Edit event details. A new window opens.

Along right, you will see a report of RSVPs. Beneath is a detailed report by member. A check to the left of their email means they have RSVP'd "Yes", a ? = "Maybe", and X = "No"

If you want to send a note, click Email guests (along right above list of invitees). A new window opens.

Check/uncheck the appropriate (Yes, Awaiting responses) boxes, or manually delete email addresses you don't want to include.

Type message and click Send.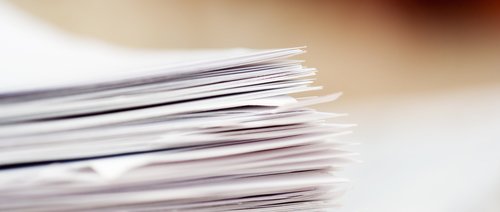 Free Film School For Writers
If you haven't heard of ScriptNotes, "a podcast about screenwriting and things that are interesting to screenwriters," you've got a lot of listening to do. Hosted by pro writers John August (Go, Big Fish, Charlie's Angels) and Craig Mazin (The Hangover 2&3, Identity Thief, The Huntsman), the Podcast discusses everything from script formatting to union contract negotiations to smart social media management.
The Business of Writing
The Art of Writing
Members: Updating Your NSW Bio Page
Want to update your bio page, as listed on the site? Below two quick training videos on how to do so:
You'll need a password to get into the site. If you can't remember it, contact Wade.
How to update text - If you are an existing member (or if someone has set you up a template to work off of), this 6-minute tutorial walks you through how to overwrite text to update your bio, scripts, etc on this website.

How to update images (and the text that appears *on top of* images) - This video walks you through how to work with the images on your page.