Meeting Structure
We meet on an as-needed basis when one of our members has something to workshop. Sometimes that's every other week, and sometimes it's every three months (it depends on who's working on what, and how on-fire they are).
When we meet, it's usually on Monday evenings in the Library Room of Packard's Bar in Northampton.
The structure of a meeting can change according to the featured writer's needs at the moment. Some meetings act as logline workshops, others to workshop a show bible, but most of our meetings are a single writer workshopping a finished script (feature, short or episodic/pilot).
Regardless of the length of script being discussed, our most typical meeting takes place in three parts:
1) Featured Writer's Comments & Moderator Designation
At the start of group, the featured writer says a few words - whatever she feels is necessary. If she feels a preface is necessary to the piece, here's the time to say that. This is a moment for the writer to identify both his needs and any areas of sensitivity he may have.
If the featured writer wants to designate someone to lead discussion after the reading, now is the time to do it (many authors prefer to lead the discussion themselves, so a moderator is not necessary).
2) Readaloud of Script
There are no reading assignments before or after a group. The featured writer assigns roles to those present and the script is read aloud.
There is usually a "bio break" mid-way through the piece to avoid constant traffic during the reading. When we meet at Packard's, there's dinner & drinks ordered.
3) Discussion
As outlined above, this can be structured or free-flow, moderated as the featured author desires.
A few things we might discuss:
Go around the circle and state what the piece is about

State what you *like* about the piece

Discuss elements that did not work

What/who is the protagonist of the piece? The antagonist?

What is the author driving at? (thematics)

What role does structure play?
Note: This is by no means a comprehensive list; discussion varies greatly from script-to-script.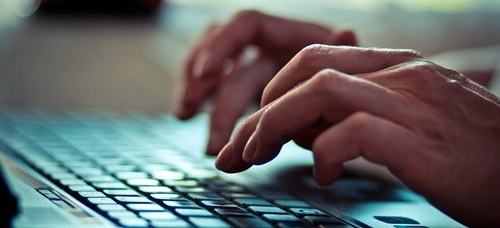 Write, Show Up, Share Your Thoughts
Membership Requirements
Becoming a member of the Workshop is simple; there are two simple policies that the writers within the group are expected to observe:
Payment of dues (writers only)
It's free to come. If you are interested in the ability to workshop your stuff, and appear in the Members list of this site, you can pay annual dues ($20 annually, due in January - enough to cover the shared cost of web hosting/this site).


Be a relevant contributor
Write, and bring your stuff to group. Don't just show up when your stuff is workshopping. Stay on-topic and participate in discussions.
If the group collectively feels a member is not a good fit, his/her membership could be revoked (this has never happened since we were founded in 2006).
The only rule we ask of actors is that they honor any commitments they make to read (show up and don't leave writers in a lurch).
Interested in Joining?
If you've read through the above and are interested in finding out more about the group, you have two options:
1) Go here to join our Google group. This adds you to the e-mail forwarder we use to communicate/schedule meetings, so you'll get communications about when we meet next. Come to a meeting and introduce yourself.
2) If you have questions before joining, Contact us.